The sizzling sounds and smells of the vegetables and meat cooking on a hot-plate, and then the sweet and sour smell of brown sauce floating on the air.
Close your eyes, you are at a summer festival. This is how Peacock began years ago, with our goal of bringing you the tastes of Japan.
Peacock is the only one who knows how to bring you this taste, because we've been doing it everyday since 1971.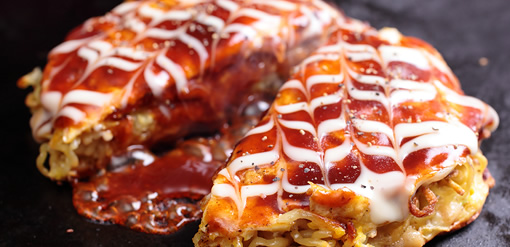 Our taiyaki is crispy on the outside,
soft on the inside with plenty of  sweet-bean paste.
To get this taste, it has to be just freshly made.
The sweetness of our sweet-bean paste comes from
Tokachi Hokkaido red beans.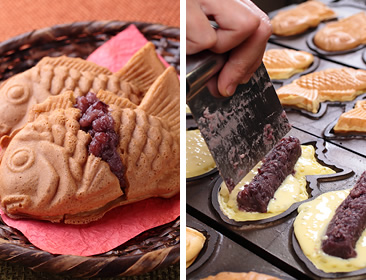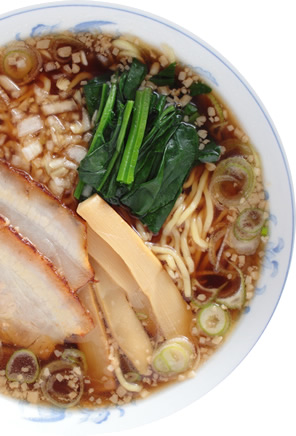 This ginger-flavoured noodle soup was born and bred in Nagaoka. Niigata soy sauce ramen is Peacock's most recommended flavour. The strong ginger flavour, black soy sauce and green onion mixed in hot soup, warms your body up from the inside. This soup came about because of Nagaoka's cold and snowy winters. The noodles are specially aged and prepared to make them firm and chewy.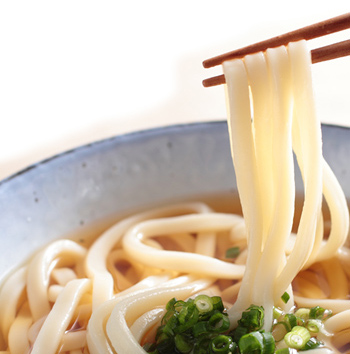 Our tasty stock which accompanies our noodles is made in-store. Our stock is flavoured with dried bonito. Peacock always serves its tasty noodles fresh from the pot. All our staff make this product to the same high standard.
 Our shop-made tempura is very popular with our customers.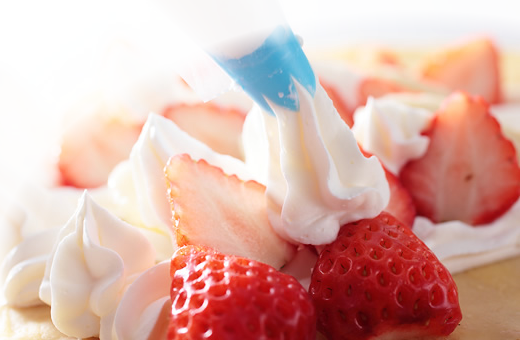 Enjoy the sweet smell of our crepes cooking on the hotplate. Have a crepe after a meal or for afternoon tea. We have a choice of sweet or savoury crepes, and season specials. We also offer soft cream, drinks and coffee for you to try. Peacock sweet shops always put a smile on your face.